With their inherent bitterness and capacity to caramelize, brussels sprouts quickly became a natural accompaniment for heavier flavors like bacon. With its high levels of fat and salt, it brings a lot to the table; my favorite brussels sprouts recipe makes use of bacon fat to complement the pepper jelly-based sauce. If you're like me, you're probably wondering what to serve with brussels sprouts and bacon, particularly if you don't want to have meat as a main.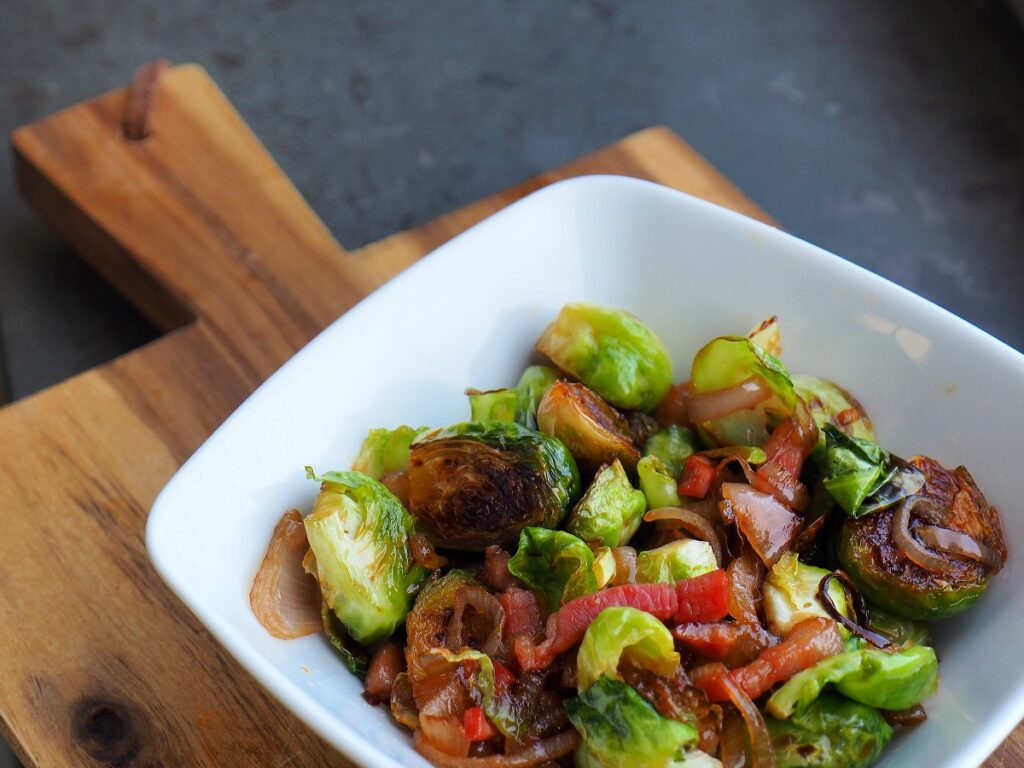 To stop you from running into the same problems as I have, here are 7 main dishes to serve with brussels sprouts and bacon. To cut the fat and bitterness in the brussels, these dishes tend to have slightly more prominent sweet and sour notes.
There are many more options when it comes to what protein goes well with brussels sprouts & bacon, as that depends on how the protein was prepared. Generally, you'll want to opt for proteins which fill the flavor gaps in brussels sprouts and bacon; that is, foods with citrus, vinegar, wine, honey, and other sweet & sour flavors.